Derek Hammer is the president of Hammer Grip & Lighting– Indiana's largest and most complete lighting and grip equipment rental company–and one of the largest in the Midwest. They specialize in providing grip trucks, dollies, lighting, generators, and grip equipment for commercials, documentaries  independent films, industrial videos, corporate events, or still photo shoots.
What type of studio installations have you worked with in the past? Permanent installations or temporary ones as well–  I remember you've also done some other similar temporary installations in the past for the NFL combine which is pretty cool
We've done several types of studio installations with LiteGear products over the last several years both permanent and temporary. We've done small permanent installations of Chroma RGB LiteRibbon and LiteMats in a TV station newsroom to create an alternate vignette outside the studio. We've incorporated LiteTile into permanent studios for on-site product photography at a food processing machinery manufacturing facility. We've installed LiteMat on several corporate and school studios and we've used it for several years now on the temporary studios we build for the NFL Combine shows.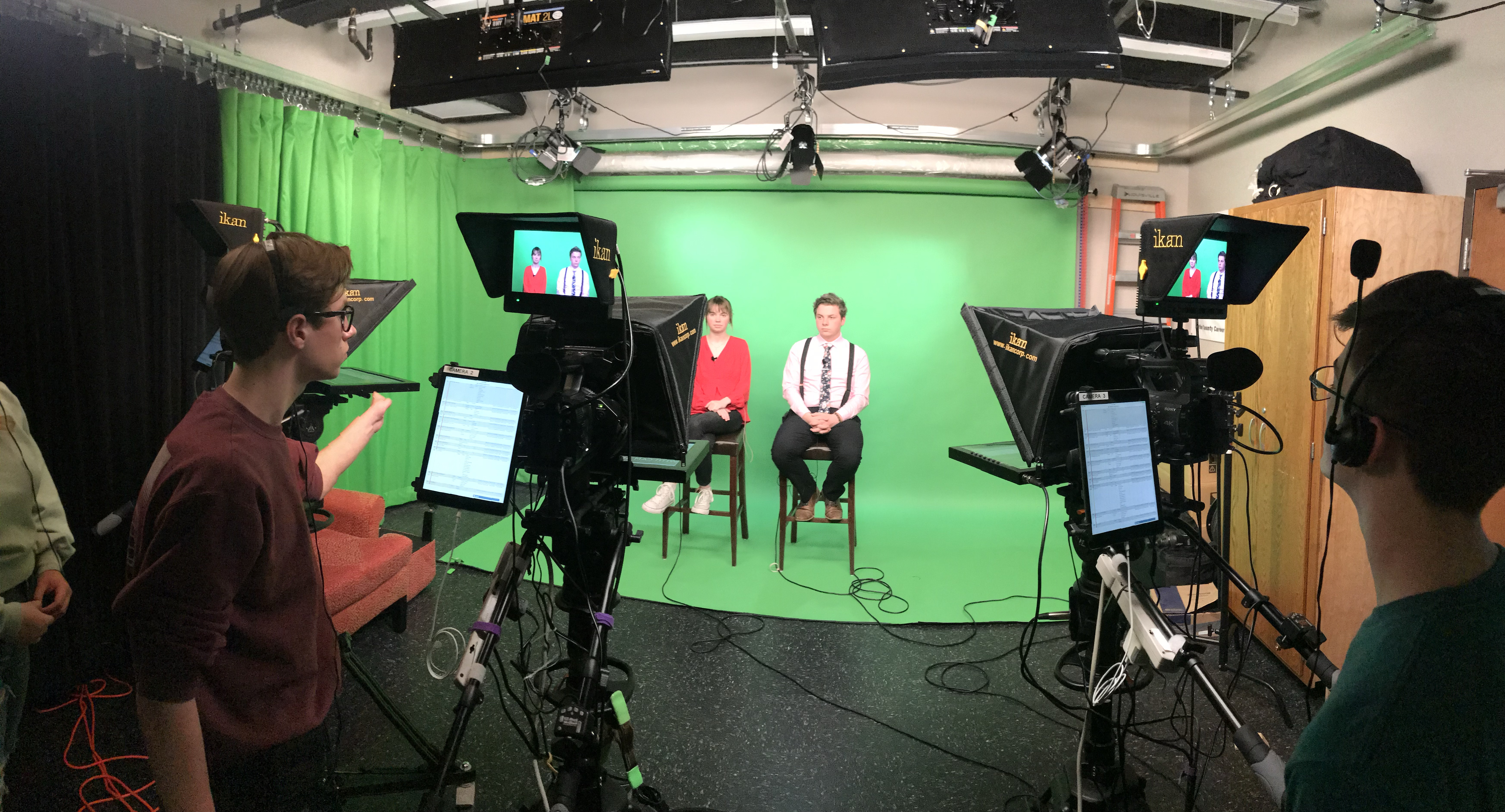 How long does it often take to set up an installation for a new studio you are collaborating with? For news station installations in particular, are you ever under any time constraints, where you have to get things up and running in a hurry?
One of the things we like about the LiteGear product is how quickly we can have it up and running. Its lightweight and fast setup mean we can get in and out of TV stations quickly and with less disruption to daily operations. Those installations are always on a time crunch. We have to take down the legacy gear, hang new, and refocus between newscasts, often overnight, or on the weekend, while they're off-air. We need to move a lot of gear and fast. We can often save the customer from having to build an entirely new temporary set somewhere else. That saves them from the cost of construction, engineering new audio and video paths, and the shock to the viewer of a changing look. This means that studios don't have to wait for a "set refresh" to take advantage of all the great things LED brings to the table like bulb cost savings, electricity cost savings, HVAC cost savings, labor cost savings, not to mention better-looking and more comfortable talent.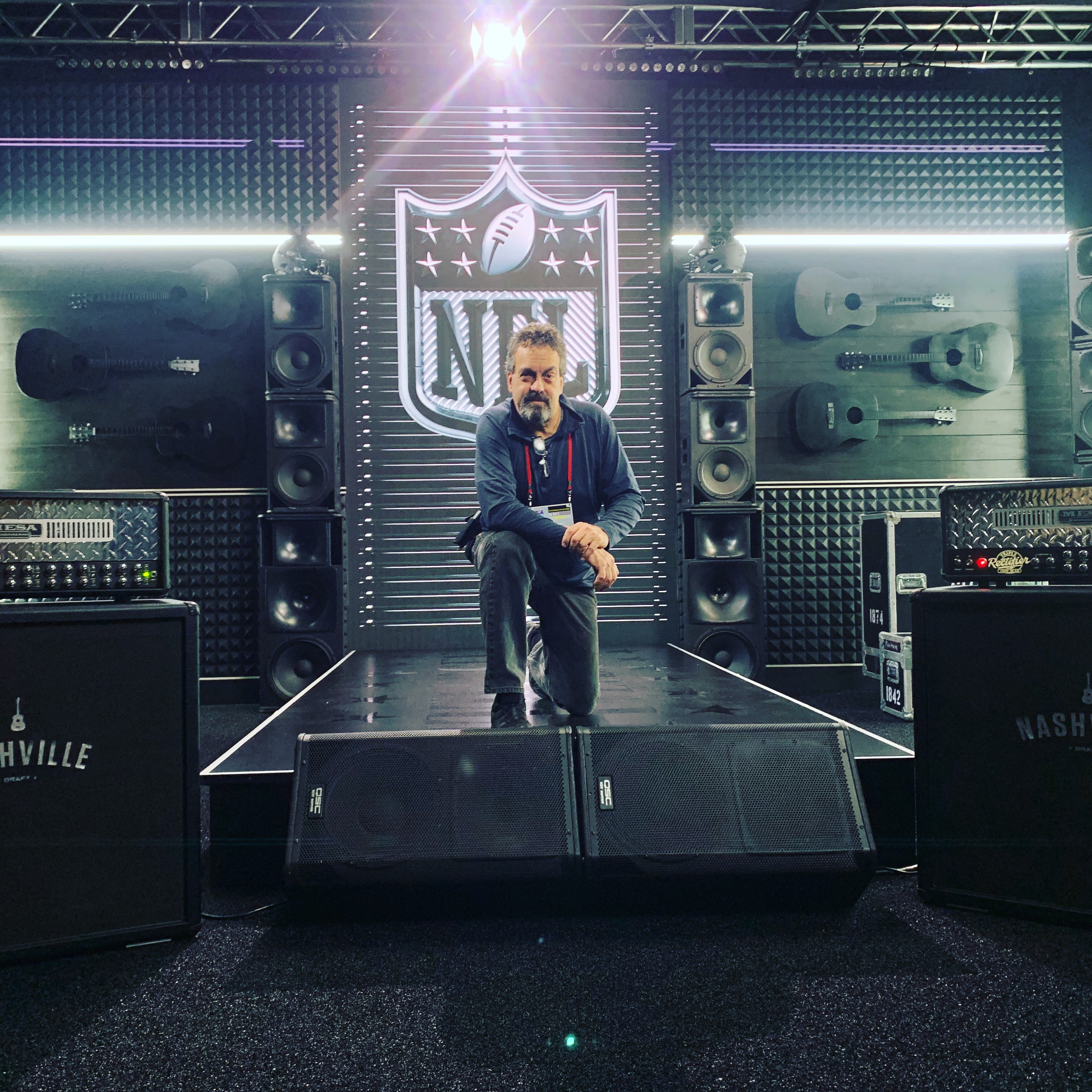 What are some ways you've utilized LiteGear products in these installations?
I love LiteTile. One of our customers makes a line of polished stainless-steel industrial food processing machines. These things are so big that they have to be moved with forklifts. They are all stainless and were always a challenge for the customer to light. We've been able to make some custom lightbox rigs to fit very specific customer needs in a couple of situations. That has allowed us to capitalize on our fabrication and design strengths while bringing a very functional LiteGear product to the customer that was so flexible that the customer achieved an otherwise impossible look. We utilized wireless DMX control so that their changeovers from one product to the next didn't get in the way of the forklift and they like the way the light mixes with the other types and brands of fixtures that they also use.
We've also built a couple of corporate studios in office buildings. The contractors ripped out office walls and turned them into studios for staff to use. This saved them staff travel time and allowed them to make videos on-the-fly, in-house and on short notice. We're often working with somewhat novice folks who will be the end-user and the on-camera talent so we try to set up simple, flat, go-anywhere lighting setups on the green screen so they aren't restricted in where and how they can move. It's not very artsy lighting but it's functional and easy for the customer. LiteMats make it fast and easy for us to get a nice even wash on everything and when we tie them into a DMX controller it becomes a single-switch operation for the customer. If they call with problems we can Facetime and look over their issue and usually help them make some adjustments over the phone.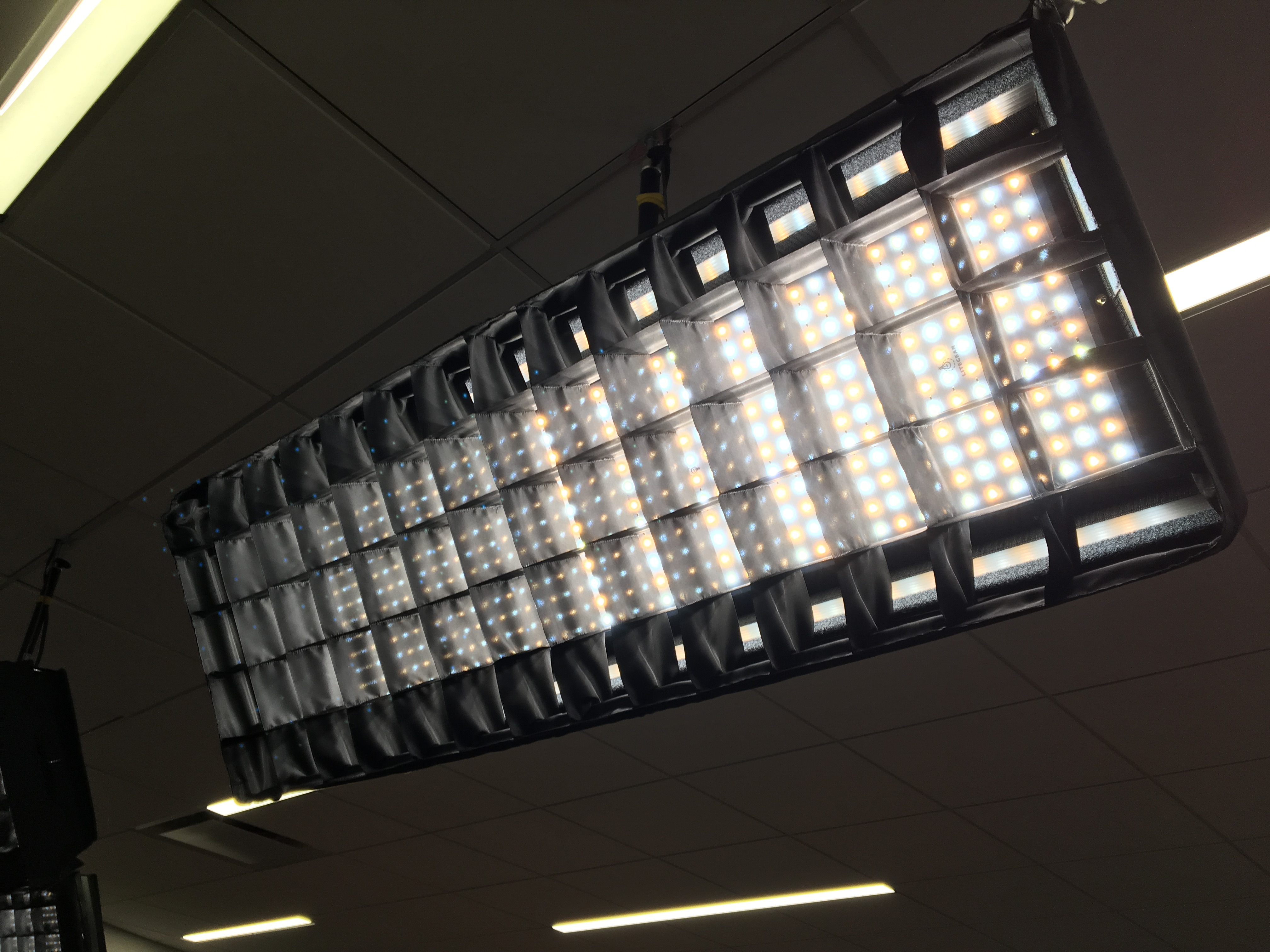 What was the most recent studio installation you've worked on? Could you describe what that was like? Are there any that you are currently working on at the moment?
The most recent job we did was a very small one. The customer was a high school that had four old 2K fresnels to light their classroom studio. The instructor called and said he wanted to do some green screen stuff with the students but he was fighting it. The grid was Unistrut and the power was all twist-lock. We were able to set him up with some LiteMats and get proper hardware from The LightSource to hang the lightweight fixtures from the Unistrut. Then, because the power supplies use a readily available IEC power cord we were able to make some custom ones for him with the proper twist-lock connector and length while we were waiting on the shipment of LiteMat to arrive. This turned out to be a fast and efficient installation for the customer to do himself because he didn't have the budget to hire us to install it for him.